The guard told me I could find my harvesting trainer nearby, so I walked over to the area with the trainer and some rocks to smash on.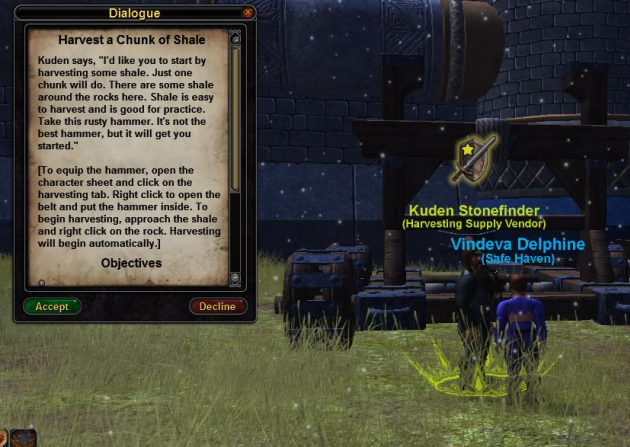 Here's the full quest text: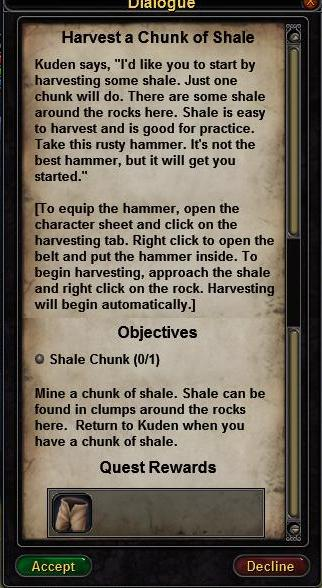 While your harvesting trainer will ask to harvest one resource, make sure to return with at least 61. This will allow you to do the second quest as well, without having to go back for more resources.
The trainer told me to find some shale. Other trainers will want other things, depending on what tutorial you're running through. I started smashing rocks in the name of someone calling himself Bordinar. Not sure who he is, but he has a cleft.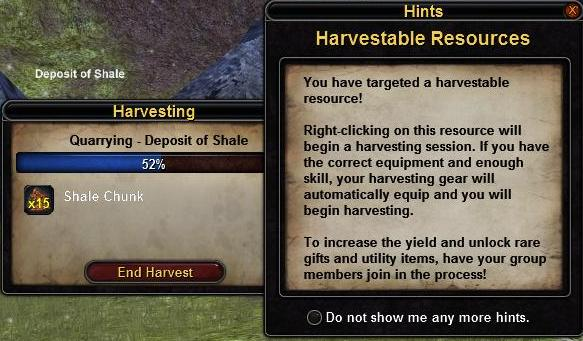 I kept going until I had more than 61 pieces on me. Right clicking the stack, I converted what I had into slabs with at least that one chunk left over for my hand in.
The trainer was pleased and hinted that I should try harvesting in a group. For more details on group harvesting, see this writeup.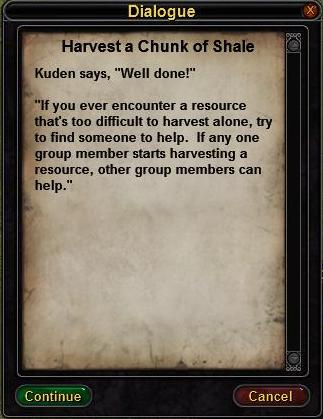 For my reward, I was given a pair of pants to assist me with my harvesting, and so I didn't seem like a dwarven version of Glip.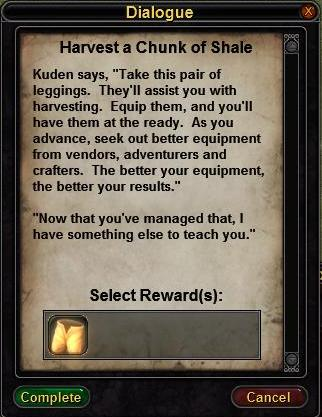 Remember when I said to get at least 61 chunks (or whatever resource you're asked to gather)? This is why. The next quest the trainer will hand out asks for 3 slabs now (basically 3 converted stacks of 20 of the original resource you were asked to harvest).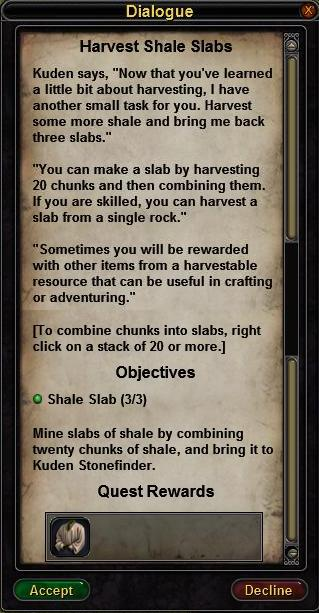 Now instead of running back and smashing more rocks, I can just get my next reward.
You also learn why converting into the higher resource is a good thing: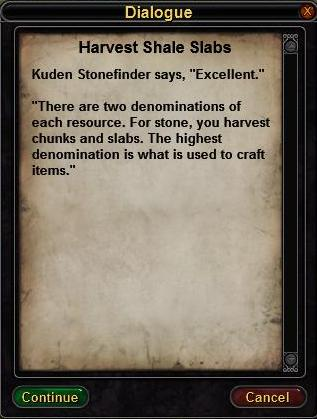 ZAM
Wikibase
This page last modified 2008-06-25 10:49:39.