Revision as of 2012-09-10 17:44:44
Older version
(
diff
) |
current version
(
diff
) |
Newer version
(
diff
)
Speak to Corporal Henk Rimebreaker at -99, -24, 184 in East Freeport.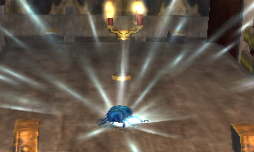 A Listenomitron
You receive 5 Listenomitrons to place at strategic locations around Freeport. The places are marked on your map.
Place one in the Freeport Registrar at -113, -37, 41 .
Place one on the third floor of the Militia Guard House}} at 155, 1, 123
Place one on the second floor of The Academy Of Arcane Science on a table at -1, 7, -121 .
Place one on the docks in South Freeport at -281, -58, 141 .
Speak to Izzay Meestere at The Jade Tiger's Den in North Freeport to complete the quest.
This page last modified 2012-09-10 17:44:44.