Otherwordly earth showcased in Scarlet Blade screenshots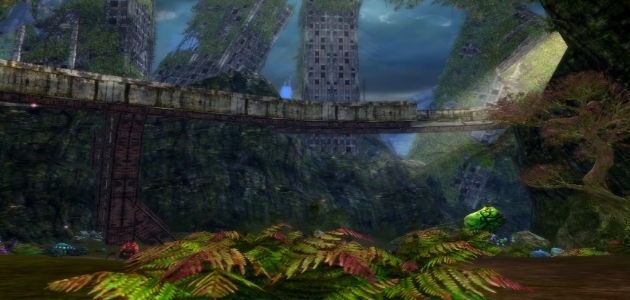 Post apocalyptic earth is something seen in a lot of games. It has taken many different shapes and forms, but none are quite as diverse as the recent images of Scarlet Blade. Scarlet Blade is a F2P title being published by Aeria Games. The environments revealed vary from open fields covered in massive bones, to mushroom forests covering the remains of earth's lost civilizations.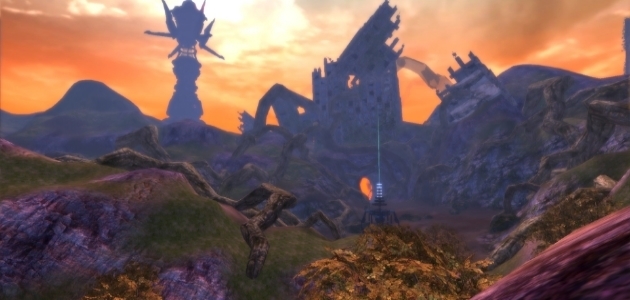 Scarlet Blade takes place on earth after civilization has been destroyed by an alien race called the Narak. The mixture of nature and technology is going to be at the center of the game's locales. Their take on post apocalyptic earth is different, I like the contrast between the natural world overtaking the human remains. Alien technology left behind makes for another interesting aspect.
Scarlet Blade is a "mature" MMO that boasts an all female avatar selection. Busty and scantily clad, of course. The closed-beta is imminent so if this MMO could tickle your fancy visit Scarletblade.aeriagames.com.
Visit ZAM for all your MMO news.