Brought to you by the Sins of a Solar Empire team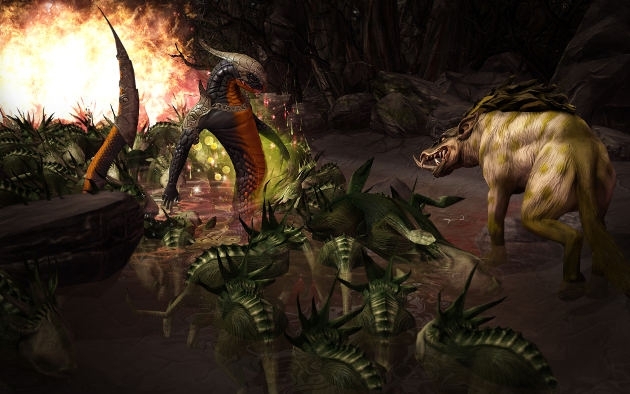 Sins of a Dark Age looks very intriguing, partly because it's impossible to know what it's going to be like. I don't even know how to categorize it. It's a MOBA style game, with RTS mechanics at times, but also kinda MMORPG-y? But also partly because it's the same team behind Sins of a Solar Empire.
The main topic is Realm Quests, which SoaDA is strongly focusing on. A Quest Director (sorta like Left 4 Dead's own AI Director) is an invisible robot behind the scenes, pulling levers and knobs. They can spawn whole new sub-quests that can affect the flow and tide of battle, including entirely new items to craft. They are calling it a 'third generation MOBA,' in that way.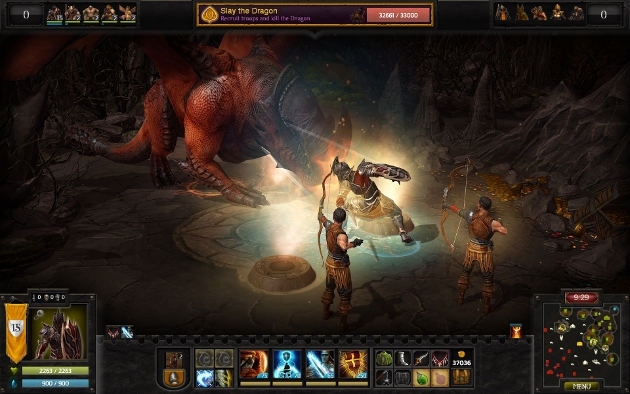 If this has piqued your curiosity enough, they've even got a Founder's Program, similar to MechWarrior Online, that lets you snag early-in for the closed beta and bonus rewards for the official launch.
Julian "Mirai" Williams