Get in the holiday spirit with these fun, new expansions!
It seems that everyone is getting into the holiday spirit lately. Not wanting to be outdone, Aeria Games has announced new expansions for their free-to-play, anime-style MMORPGs Eden Eternal and Grand Fantasia. Gamers rejoice!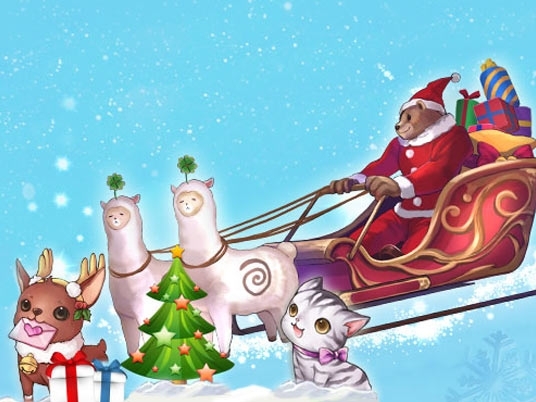 Eden Eternal's festive new expansion, Everwinter Nights features a flurry of new content. The fun includes a new winter event, new abilities and skills, a new class: the Dragon Knight, new gear: Awakening Armor, and a level cap increase to 75. There are also three new instances: Temple of Evil, Rose Land, and Hidden Mountain Trail, plus new solo instances!
Return to Wonderland is Grand Fantasia's newest, fun-filled expansion. It features updates to the winter season holiday event, a revamped casino complete with new games, level 90 legendary weapons, a level 90 dungeon called the Mutated Forbidden Temple, and even a quest line to save the Mother of Gaia tree. There is also a new 1v1 duel arena called The Hall of Judgment, as well as a new Costume Alchemy System that allows players to add stat boosts to their vanity costumes.
So what are you waiting for? Hop in your sleigh and join the fun in these reindeer anime MMO games!