Live out all your miserly dreams! Sell your daughter! Murder political opponents!
Paradox Interactive released the first dev diary for the next Crusader Kings II expansion: The Republic. Like previous expansions to the Medieval royal family simulator, The Republic will expand the types of playable nations and add Patrician Families. As the title suggests, we will soon be able to play as Merchant Republics, complete with elections, expensive campaigns, and conveniently timed deaths of politicians.
Now we can only hope the next playable nations will be the shamanistic, Warlord-led Pagans, as they are now one of the last holdouts against player control, being the rowdy gits they are.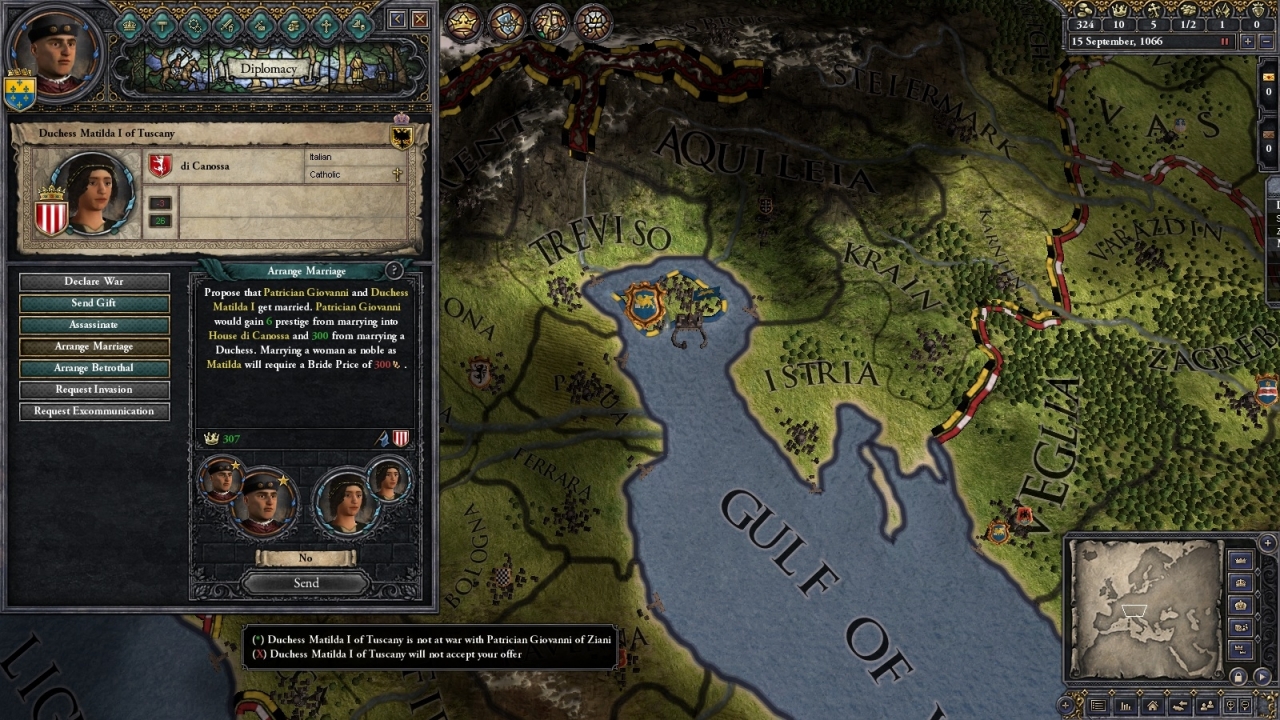 Check out the full dev diary, detailing the 5 great Patrician families and the playable Republics.
Crusader Kings II: The Republic expansion will release on January 14, via all major digital download portals for $9.99 USD.