Get punched.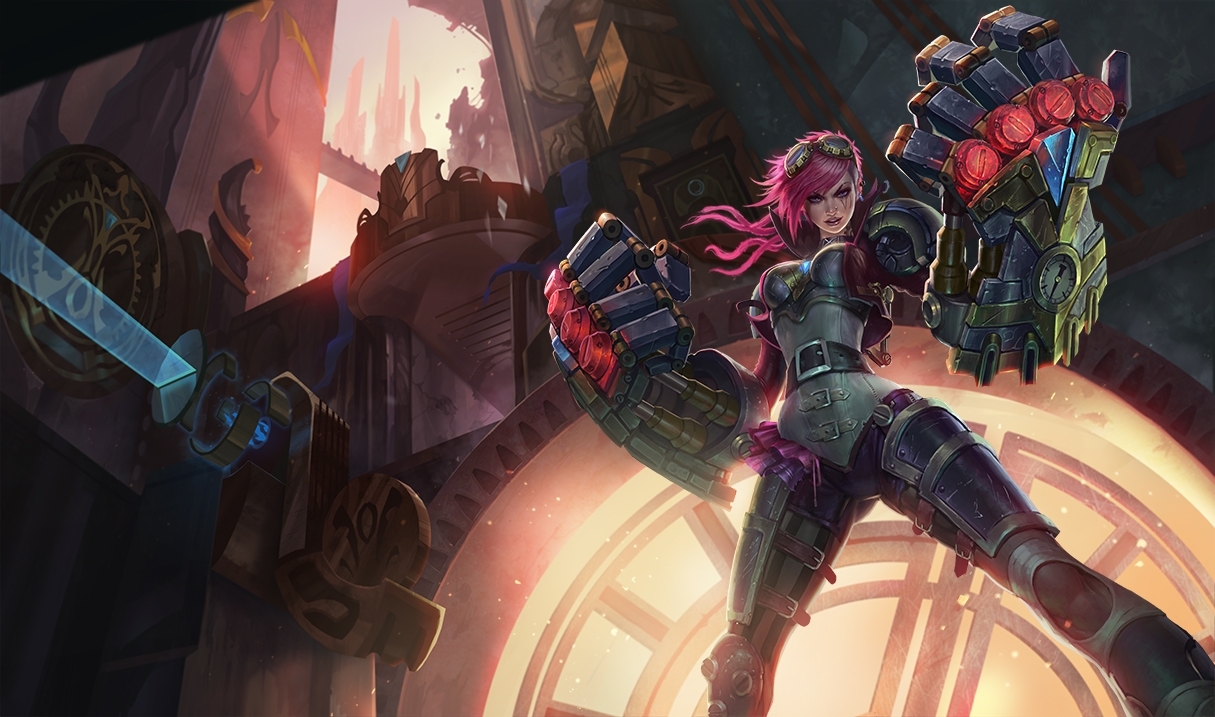 The newest Punch O Matic lady to enter the League of Legends is completely awesome.
Meet Vi (pronounced Vie), the Piltover Enforcer. She specializes in beating your face in with giant hextech fists.
Inspired by Starbuck from Battlestar Galactica, Captain Falcon, and just a dab of the sci-fi trope of power fists, Vi is probably the coolest champion in a long time.
Julian "Mirai" Williams