ZAM takes aim at the upcoming super hero MMO from Gazillion.
It's no secret that I'm a complete devotee of comics -- I wear my nerd badge with pride --particularly of Marvel Comics, so when I was given the chance to play through the closed beta of Gazillion's Marvel Heroes I jumped at it as fast as you can say "Snikt."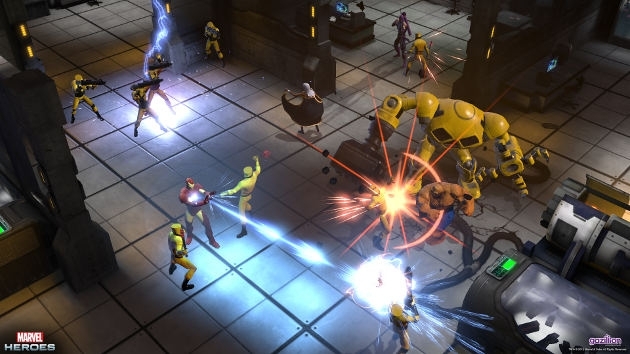 Just from the early images that were previously released, it was obvious that Marvel Heroes is not an MMO in the vein of the dearly departed City of Heroes, instead it is the super powered love child of Diablo – which is no surprise as Dave Brevik is the brains behind both games.
You begin with a selection of B list heroes to get you into the flow of the game and to get you salivating to unlock some of your favorites – apologies to the Punisher, Black Panther and Ms. Marvel fans out there. These heroes can be unlocked through one of the two currencies in the game, one for purchasing items to use on your characters – armor, weapons and the very important SHIELD health packs – the other for buying heroes and their costume varieties.
The array of skins you can buy for your hero will undoubtedly be impressive when the system is fully implemented. Already there are a number of looks that will appeal to the hardcore comic book geeks and have you eagerly going after particular skins.
In this early prototype incarnation of the character wardrobe for Marvel Heroes, you don't have to drop real cash on the latest fashions, with aptly themed objects dropping regularly from NPCs which contribute toward building your favorite skin, so keep an eye out for those Pym Particles, Unstable Molecules and the like.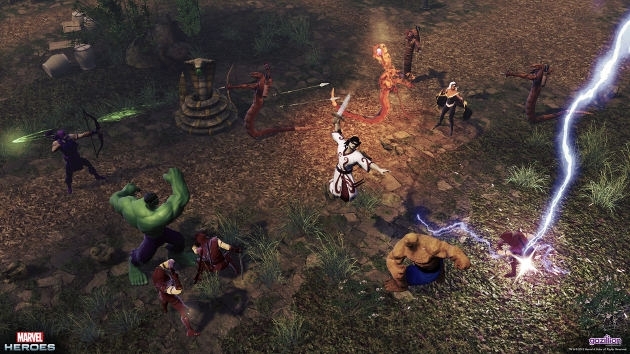 The game is structured in narrative sequences, with the tale crafted by Marvel's Brian Michael Bendis sending you to various famous Marvel locales – such as the Raft and Hell's Kitchen -- to lay the smack down with your variety of abilities. The initial hub is Avengers Tower, where the ever helpful Vision will pilot a trusty quinjet and drop you off wherever you need to go.
The drama and humor that you would expect is sprinkled smartly throughout the game, with NPCs milling around in the Avengers tower complaining about not being in the action – Captain America acts like the last kid to get picked for sports when he's not swinging a shield. They are a fun diversion and a reminder that these characters can be added to your roster.
I picked up my quiver and dusted off my finest purple duds and sent Hawkeye into battle against the inmates of The Raft.
The controls are extremely easy to pick up; click movement is very natural and timing your turns to avoid the incoming gunfire/laser blasts/knife slashes is fun and straightforward.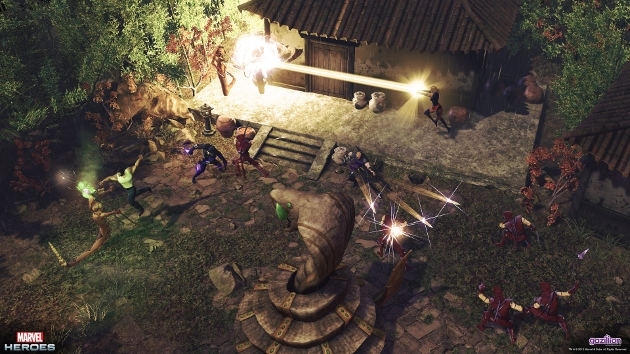 Your basic attack is activated through the mouse left click – Hawkeye's accurate bow loosing off an arrow in this case – with another power housed on the right mouse button. Hawkeye executes a swift kick with a right click that provides a knock back ability -- he's just an excellent archer after all -- this proves useful when surrounded by a gaggle of goons.
As you level up you can use the ability trees to add new powers to your hot bar – activated using the A,S,D,F,G keys – which round out your hero's feel and make for a much more devastating member of your superhero army. For example, Hawkeye soon gets an arrow which shocks a couple of enemies at once, stunning them beyond arm's length for an easy takedown.