HimVsHer provide their guide to the first steps in PlanetSide2
Yeti and LiquidPixels are the duo that make up HimVsHer. Yeti is a finalist in the SOE Live PlanetSide 2(PS2) tournament, whereas LP won the recent "Never Have I Ever" PS2 competition. Together, they regularly pop redheads and crush grapes for the New Conglomerate on their twitch stream. In their first article for ZAM, the PlanetSide 2 veterans give their personal guide to Auraxis, for those new to its dangerous landscape...

So you just installed Planetside 2 and you're ready for the carnage, but you're not sure where to begin. Let's be honest, a game with thousands of players in a constant war fighting over territory, honor and glory can be somewhat daunting.

This isn't like every other FPS game out there - this is bigger than anything you might have experienced before in a shooter. This is unlimited hours of raw battle where no "team" ever really wins - just a constant fight for territory, bases and all the resources that come with it on massive 2,000 player servers. Yes, you read that correctly: not 12, not 64, but two thousand players going head-to-head at any given moment.

If that's not overwhelming enough, we can remember what it was like to be a new player in this amazing MMOFPS. Don't worry, we've been there and now we're here to help you figure out what you should know and look for in Planetside 2.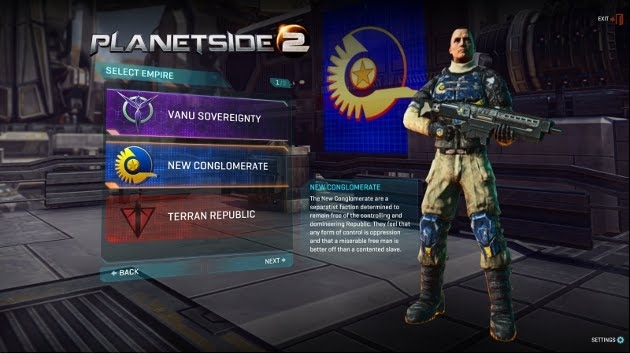 Well, first thing's first - There are 3 factions or empires: the New Conglomerate (NC), Terran Republic (TR) and the Vanu Sovereignty (VS). They all have distinctive looks as well as very different play styles and backgrounds.

If you're a huge fan of hitting hard, you'll want to check out the NC as it's known to have pretty tough soldiers who have been portrayed as the rebels or freedom fighters. Traditionally, the TR is fast, accurate and focused on order and rules, often thought of as authoritarian. The VS is a whole different story. It's known to be accurate and have deadly force with plasma weapons and other alien technology, stopping anyone that attempts to encroach on their belief that technology is the key to evolution.
It can be hard to choose just one faction, but in Planetside 2, you don't have to. You can try out all of them - though only one per server - and have a character for each empire or decide to stay loyal to one - the choice is yours.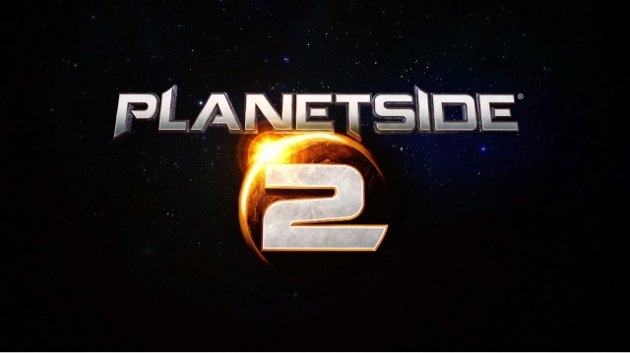 Once you've selected your faction, upon entering the game, you will be dropped right into the action. Keep your eyes peeled and stay on your toes - it's going to get crazy! Try to find some enemy targets to take down. Your teammates will have blue indicators over their heads. Be sure not to shoot them or run them over in a vehicle because friendly fire is always enabled.