Calm down, it's all going to be OK…
There's even more to talk about than usual this week as details of The Lost Shores hit and sent ripples of rage through the message boards.
Ascended gear is the big point of contention. Is this the beginning of a gear grind? Is ArenaNet really dipping its toe in the water of vertical progression? We talk it through and ask is gear progression really so bad?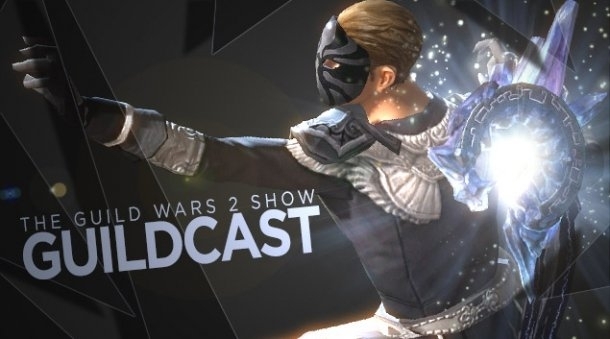 The new dungeons Fractals of the Mists sounds fascinating. This time challenged dungeon progresses in difficulty the more you complete it. Is this a never ending experience?
The Temple of the Silent Storm brings Kodan into PvP, on an iceberg! It's the setting we hoped for in a previous episode. We talk about what information has been gleaned so far.
The event kicks off on Friday, November 16. Just what can we expect? And is having the one time element of the event on Sunday enough to answer the whiners? Most likely, no.
With viewer questions there's a lot for our crew to chew over.
GAMEBREAKER's Gary Gannon joins Richie Procopio and Elisabeth Cardy of Massively, along with Scott Hawkes of ZAM for this week's GuildCast!