Congrats to all winners!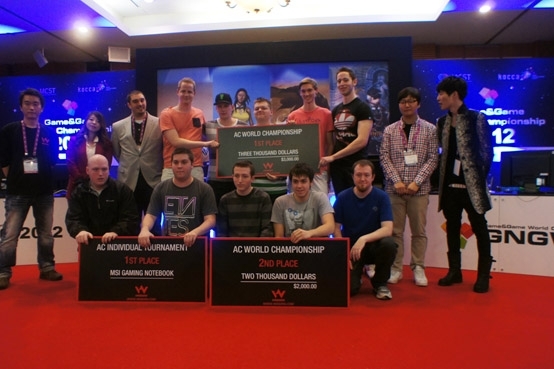 Continent of the 9th Seal and Arctic Combat both declared their world champions last week at G-Star in Korea, after a grueling and entertaining series of matches.
Team "eeazy" from Europe grabbed first place for the Arctic Combat tournament, defeating "For Bianca" and securing a prize of $3,000 (both are pictured above). The bouts were played best two out of three, with Search and Destroy on Arctic Wind and taking the lead with a 1:0 advantage. They never let up on the second map, Downtown, and easily took home first place.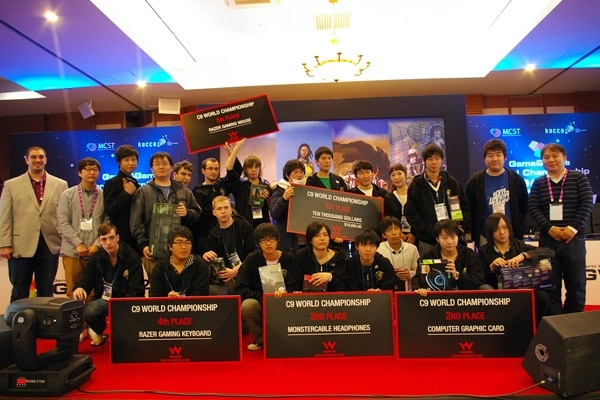 On the second day, Team Korea and Team China waded through adversaries to come out on top, only with each other to stare down for the C9 championship. In the end, Team Korea prevailed, undefeated, with a score of 2:0 against China, taking home $10,000. Participants all took home gaming hardware for their efforts, and all are pictured above.
Jihun Lee, Global Publishing Head at WEBZEN, enthusiastically spoke of the event. "We are thrilled with the excitement and intensity of the World Championship Final tournament, and we would like to thank all participants and supporters at G-Star. We hope our players stay-tuned for even more exciting online and offline e-Sports events in the coming year."
Julian "Mirai" Williams