Be one of the first beta testers for the F2P super hero action MMO.
Finally the world has caught up with what I knew 30 years ago: super heroes are cool.
As part of the super powered cultural renaissance, Gazillion's Marvel Heroes is currently in a small and exclusive beta.
Offering lots of action packed combat as your favorite characters -- seriously, that's Rocket Raccoon below, this pleases me -- Marvel Heroes is looking for those with the right stuff to help get the game ready for launch -- and have a ton of fun along the way.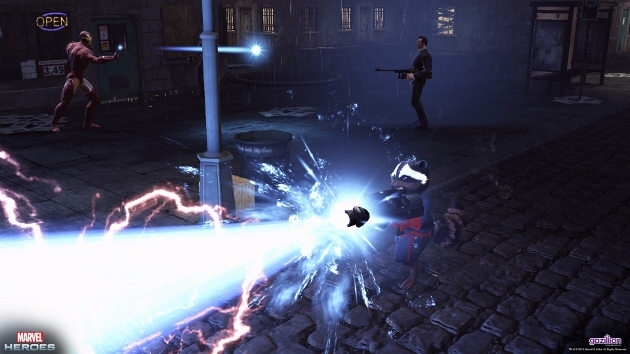 To get a chance to fly, jump or telekenetically hover towards the iconic badguys you will encounter, we have a mission for you.
Take a look at the screenshot below and devise a cunning caption to go along with it. Submit your electrifying line in the comments underneath the article and, if it tickles my fancy, you will be receiving one of 10 beta keys.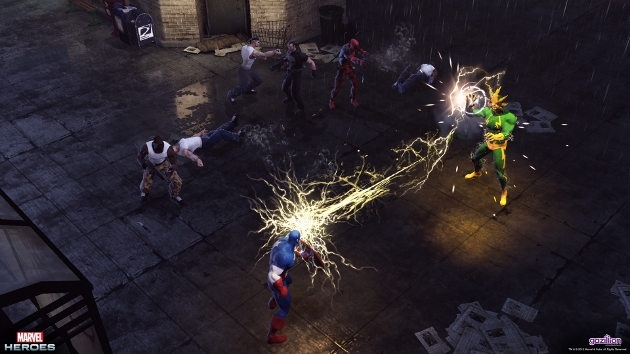 So if you can devise a speech bubble that would make Marvel Comics' resident genius Brian Michael Bendis proud, write it in the comments and take part in the fun.
As a reminder of what to expect from the game, here's the trailer from the recent New York Comic Con:
Even if you miss out on our giveaway, you can register to take part in the Marvel Heroes Beta right here.
UPDATE: Congratulations to the winners, you have received your instructions and the beta key as a Private Message. Sorry to those who missed out, but sign up on the Marvel Heroes website to get in on future rounds of the Beta.
Scott "Jarimor" Hawkes, Editor in Chief