Trion forecasts a weekend of stormy weather, as Storm Legion's 2nd beta event is spotted on the horizon.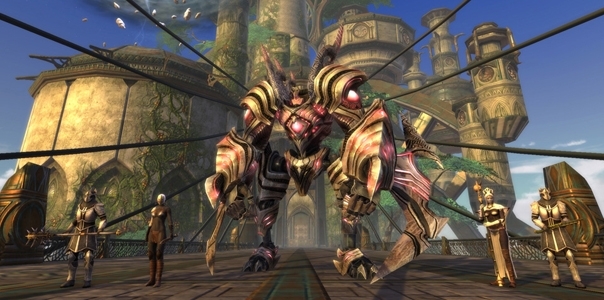 Eager to get into Rift: Storm Legion? After feasting our own eyes on Trion's upcoming expansion, we don't blame you. With features like the new Tactician Soul and Dimensions to build a home in, there's certainly a lot to look forward to.
Beta Event 2 throws its doors open on Friday 19th October at 10AM Pacific, and stretches through all the way to Wednesday October 24th, giving plenty of time to explore the new continents of Dusken and Brevane. If you caught the Questing livestream last week, you'll recognise City Core as one of the new locations in Storm Legion, with the additional zones of Eastern Holdings and Seratos opened for exploration.
This weekend is also the chance to start building a place of your own, with Dimensions being unlocked. Continuing the torrent of new features, Hunt Rifts, Grandmaster Crafting and zone puzzles all make it into this beta weekend.
Getting into the Rift: Storm Legion beta is guaranteed when you pre-order the expansion. But that's not all – ZAM will also be launching a beta key give-away! Stay tuned, as we'll be announcing the details very soon.