BioWare Austin and Riot Games scored the most victories at this year's Game Developers Choice Online Awards.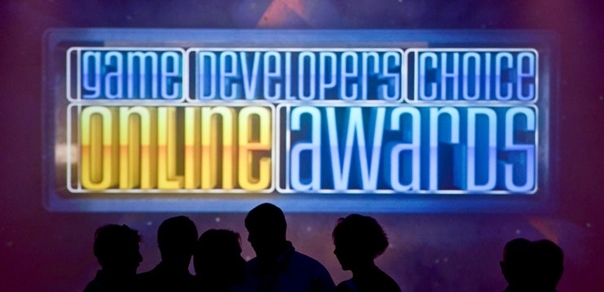 It was a great night for Star Wars: The Old Republic, as BioWare won four awards in the third annual Game Developers Choice Online Awards, including Best New Online Game and Best Online Visual Arts. The Austin, Texas based developer also picked up awards for Best Online Technology and best Online Game Design, earning them top place on the trophy table.
League of Legends also did well at the ceremony, with Riot Games picking up awards for Best Live Game and Best Community Relations, as well as the gamer-voted Audience Award. This marks the second time that LoL has been the fans' favourite, following over 66,000 votes cast worldwide.
Originating in 2010, the Game Developers Choice Online Awards take place as part of GDC Online, the yearly conference for game developers in MMO, social and connected gaming. Two special awards this year included an Online Game Legend award for Raph Koster and Hall of Fame induction for World of Warcraft.
With a mix of different categories, and a number of winners, here's the awards list in awards in full. Don't forget to check out LoLKing and Torhead for for all your League of Legends and SWTOR needs!

BEST LIVE GAME
League of Legends (Riot Games)
BEST NEW ONLINE GAME
Star Wars: The Old Republic (BioWare Austin)
BEST SOCIAL NETWORK GAME
Draw Something (OMGPOP/Zynga)
BEST ONLINE TECHNOLOGY
Star Wars: The Old Republic (BioWare Austin)
BEST AUDIO for an ONLINE GAME
Diablo III (Blizzard Entertainment)
BEST ONLINE VISUAL ARTS
Star Wars: The Old Republic (BioWare Austin)
BEST COMMUNITY RELATIONS
League of Legends (Riot Games)
BEST ONLINE GAME DESIGN
Star Wars: The Old Republic (BioWare Austin)
AUDIENCE AWARD
League of Legends (Riot Games)
ONLINE INNOVATION AWARD
Journey (thatgamecompany)
HALL OF FAME AWARD
World of Warcraft (Blizzard Entertainment)
ONLINE GAME LEGEND AWARD