Meet the various beasts looking to kill you in Nexus' newest zone
Last week's WildStar Wednesday introduced us to Galeras, home to windswept plains, giant Eldan relics, and a massive battle between the Dominion and the Exiles. A good start, but what else lives there besides various humanoids trying to kill each other? We get a few answers to that question in this week's WildStar Wednesday as Carbine introduces us to three of the creatures you're likely to run into as you explore Galeras.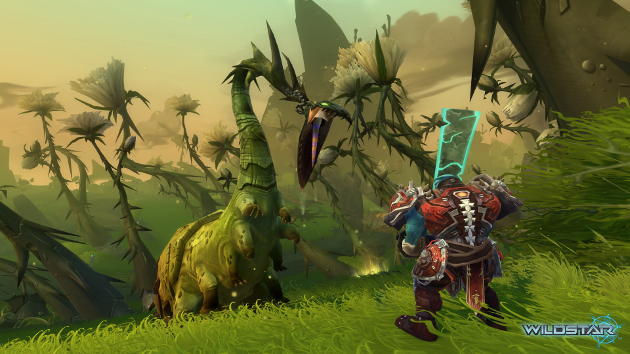 The bestiary for Galeras is pretty similar to the ones they've done for the other zones on Nexus. Each entry has a picture of the beast in question, some basic details (e.g. Scrabs have no problem seeing in dust storms due to having six eyes), a special attack you might encounter while fighting them (e.g. Buzzbings will fling honey to trap you in place), as well as some fun facts (e.g. a Stemdragon is the giant monster the three Exile adventurers were fighting during the original trailer for WildStar).
If you'd like to find out more about the various fauna likely to try and kill you in Galeras, head over to the WildStar blog.
Michael "Ragar" Branham