Off with his head.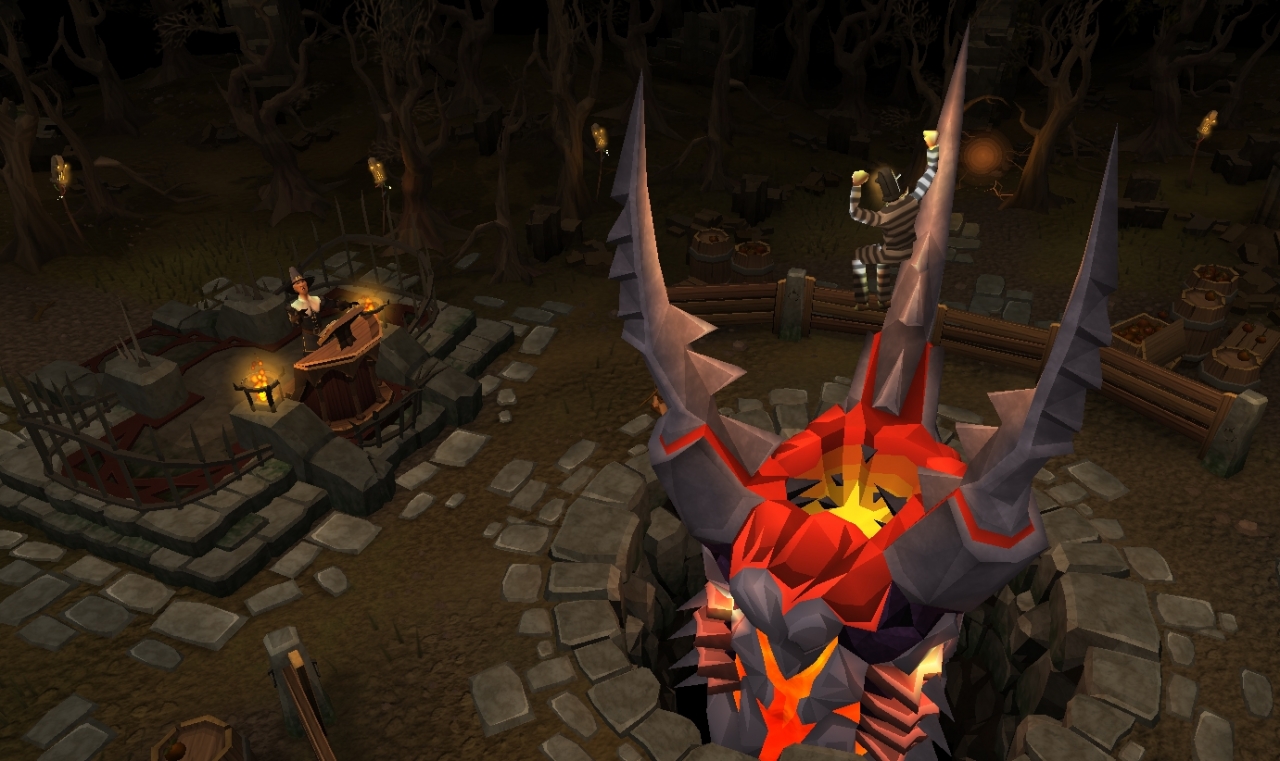 RuneScape, the decade-plus free-to-play MMORPG, has gone on a witch hunt for bots lately. As of yesterday, they've added an entirely new system that not only bans them, but also names and shames them among the community.
Any players caught will be given two warnings, after which they will be permabanned from the game, with no appeals. Additionally, the character will be flagged with changes to signify to the community they were botting. If they are caught a third time, they will be sent to Botany Bay, where they will be judged publicly by the community.
The punishment will be decided by the community, including stomped by dragons or blasted by the RuneScape gods. Have you ever seen The Crucible? It's kind of like that, but with magic and dragons.
Mark Ogilvie, lead designer for RuneScape, had this to say; "We take a very hard line on cheaters in our game and have taken the unique move to name and shame those who have been breaking one of our most important rules. We have wanted to do this for some time and we hope that by bringing the actions of those who cheat to the attention of the wider community, we can make a massive step towards eliminating botting from the game."
Julian "Mirai" Williams