Greg Zeschuk and Ray Muzyka have announced that they are leaving BioWare.
In stunning news today, Greg Zeschuk and Ray Muzyka have both announced that they are leaving BioWare, the company they founded.
The two highly regarded figures in the industry both gave their reasons for leaving in separate posts today.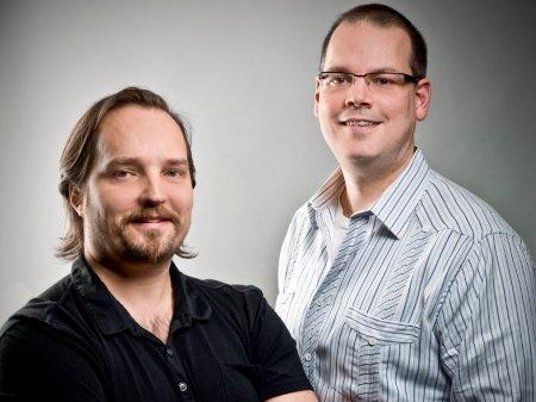 Ray Muzyka spoke of the culmination of his industry ambitions and his desire to tread new ground:
"I feel the need now to move on to a new chapter in my career. With the growth of BioWare to multiple locations as part of a public company, following two decades of multiple successful product launches across many platforms and business models, I've largely personally achieved what I wanted in videogames; I now desire to take on a brand new entrepreneurial challenge."
Greg Zeschuk clearly expressed the difficulty in his decision and the point at which it had become a necessity:
"After nearly twenty years working at BioWare I've decided it's time to move on and pursue something new. This decision isn't without significant pain and regret, but it's also something I know I need to do, for myself and my family. I've reached an unexpected point in my life where I no longer have the passion that I once did for the company, for the games, and for the challenge of creation."
Zeschuk went on to say "I'm not going to be working in games for a while, and there's a strong possibility that I won't be back." Muzyka stated that he wishes to enter into different areas of investment and enterprise:
"I believe strongly in the power of free enterprise to enable sustainable change, so my next 'chapter' will likely focus on an entirely new industry, something exciting, different and frankly downright scary – investing in and mentoring new entrepreneurs, and more specifically, the field of social/impact investing."
ZAM wishes both of them the best in their future endeavours.
Scott "Jarimor" Hawkes, Editor in Chief