Natural Selection 2 Reveals Exosuit for Bullet Fueled Action
Natural Selection 2, a mix of shooter and RTS gameplay with eSport aspirations, releases a look at the exosuit.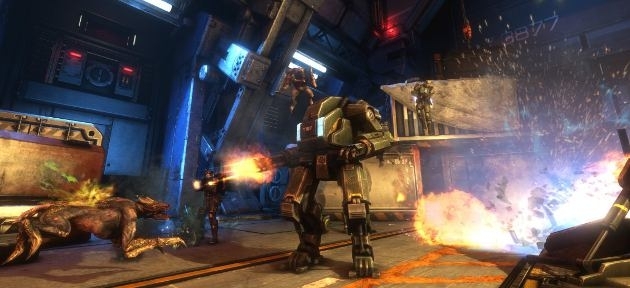 One of my favorite scenes in movies is Ripley's face off with the queen in Aliens. Now take that suit, slap a couple of large gatling guns on it and release a variety of freaky alien monsters into tight quarters and you have a feel for Natural Selection 2's latest trailer.
Of note is that the pre-rended elements of the trailer itself are made using in-game models via the Spark system, a video accessory that will be included with the game.
Have a look below and tell us what you think.
Scott "Jarimor" Hawkes, Editor in Chief