ArenaNet Reveals Details for Guild Wars 2's Hall of Monuments
Want to know how to get to the Hall of Monuments in ArenaNet's Guild Wars 2?
Details lie herein!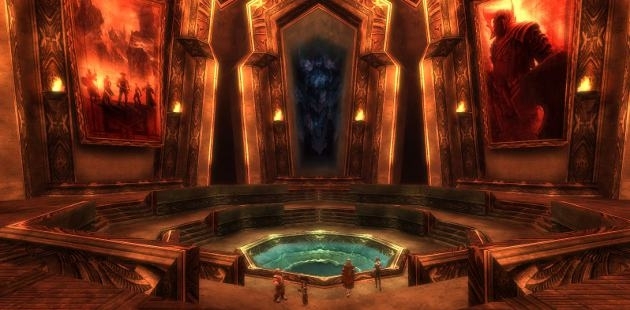 One of the many smart ideas that ArenaNet had when putting together Guild Wars 2 was making sure there was a sense of legacy from Guild Wars. The Hall of Monuments is a very smart way of rewarding GW players for their play in that game by adding rewards in GW2.
Of course it's also a great way to encourage Guild Wars players to buy the sequel and for the many people drawn to Guild Wars 2 to try out the original in order to gain some cool loot.
In a brand new post today, ArenaNet confirmed the method in which GW2 players will access their HoM: the Hall of Monuments Portal Stone.
With this item in hand, a swift click and you'll be whisked away to the Hall of Monuments to collect your well earned gear and generally smile at your most worthy achievements.
Of course you'll need to have an activated Hall of Monuments in Guild Wars: Eye of the North and have linked accounts between the two games.
Personally, I didn't make the magic 30/50 number for the HoM rewards - I got nowhere near to be honest - how did you do?
Remember you can check your progress - or just have a look at what's on offer - using the nifty Rewards Calculator.
Keep an eye here for more Guild Wars 2 news as we get ever closer to headstart. I'm just a bit excited.
Scott "Jarimor" Hawkes, Editor In Chief