No, you can't play PS2 from it.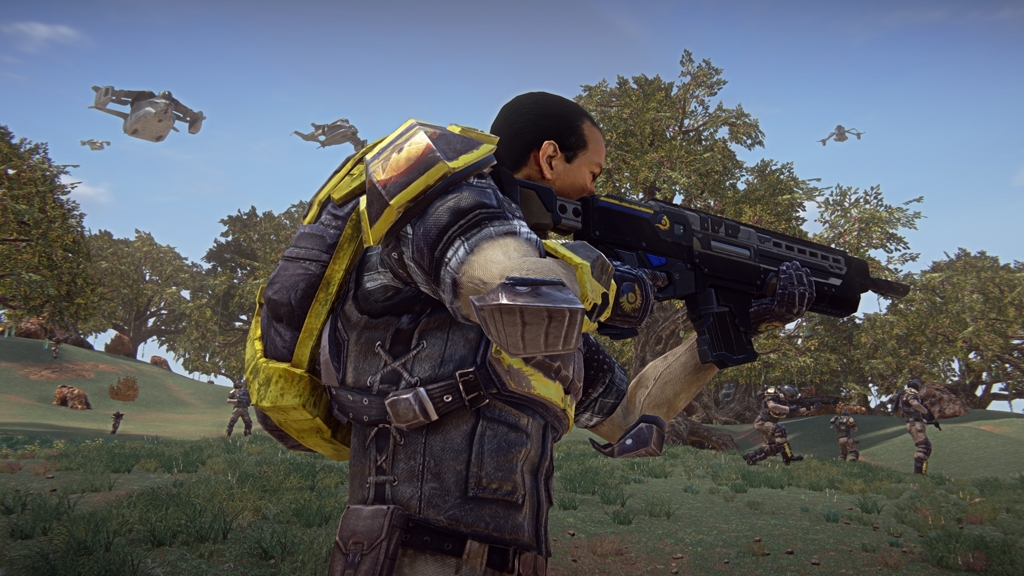 Details of the PlanetSide 2 Mobile Uplink App have surfaced on AppBurst, including a breakdown of everything to expect from the app. The Mobile Uplink App will have a comprehensive game guide, detailing weapons, factions, classes, vehicles, implants, and achievements. There is, of course, the now-standard Facebook and Twitter link-ins allowing sharing of information, plus videos and wallpapers for your phone.
But what's really cool is the interactive map and voice chat, showing off the in-game map's territory control, resource points, and facilities captured. It's updated in "near real-time", probably meaning there's a short delay before it's updated. You can also in-app voice chat with other players. Though, naturally, the question is what do you do with an app that offers you a map and in-game voice chat when the game ideally should have that feature anyway, but that's beside the point.
The Mobile Uplink App will be available for iPads and iPhones at an undetermined date.
Julian "Mirai" Williams