C9 Europe Winners Take $10k and G-Star Ticket
eSports' growing popularity continues as winners of tournament at Gamescom take home fat loots.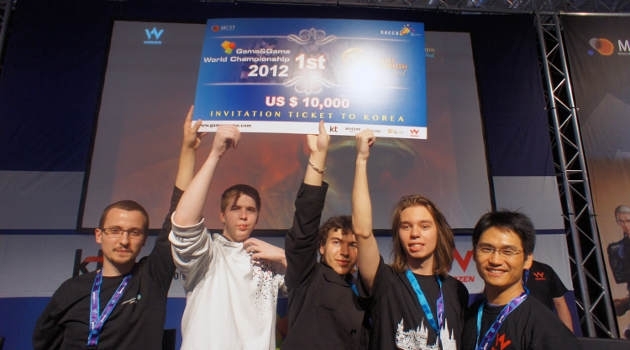 Announced by Webzen, makers of Continent of the Ninth Seal, the final of the C9 Europe tournament took place at Gamescom with the winners brandishing a nice shiny cheque for $10,000.
In addition, the team will represent Europe in South Korea for the world finals at G-Star in November -- the American team will be decided in October.
Happily victorious, Intro stated:
"We are thrilled and cannot believe we have won this tournament. We are looking forward to the world championship to represent Europe and compete against the best of the best."
With eSports gaining such popularity recently, more players are dreaming of getting their hands on some of the top prizes available, particularly in South Korea, still the powerhouse in competitive gaming.
Scott "Jarimor" Hawkes, Editor In Chief