Looking at the Lore Behind GW2's Human Hero.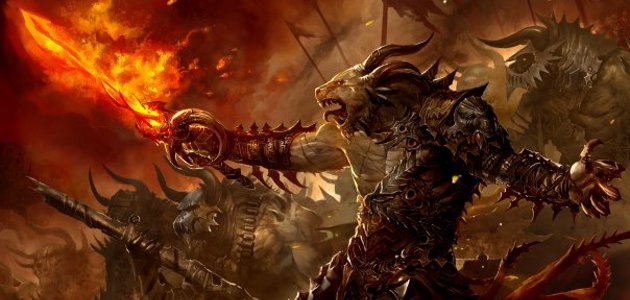 It was on one of his forays in dangerous territory that Logan led an attack on a band of Charr. Using the time honored tradition of dropping a bunch of boulders on their feline heads, Logan then found himself on the run from the surviving Charr, who included the snarling Rytlock Brimstone.
Hilarity – and bloodshed – ensued and through the running battles, Logan and Rytlock became uneasy allies and eventually their own buddy movie.
Through numerous tribulations, eventually Destiny's Edge was formed. The team was comprised of all the main characters you will meet in your opening stories in Guild Wars 2.
Except one.
Snaff was Zojja's master genius. He was also a golemancer par excellence and a generally lovable old windbag. While in the midst of an almighty battle against the forces of Kralkatorrik, Logan suddenly decided he was needed elsewhere and left his comrades to fight on.
This led to Snaff's early demise – as well as the death of the dragon Glint; which makes Elisabeth Cardy seethe to no end.
You may see why so many folks pull a face as if they've licked vinegar off a nettle when Logan's name is mentioned.
But it isn't quite so straightforward.