At PAX East 2012, we got a hands-on preview with Wargaming.net's World of Warplanes to test our aerial combat skills.
ZAM is also having a Twitter contest to give away 5000 Gold Codes for World of Tanks! Just tweet / follow @Pwyff and @ZAMOfficial with what you're most looking forward to in World of Warplanes, and we'll select some lucky winners throughout the weekend! You may enter once per Twitter account for a total of two entries! Be sure to follow us, or we can't directly message you with your winning code!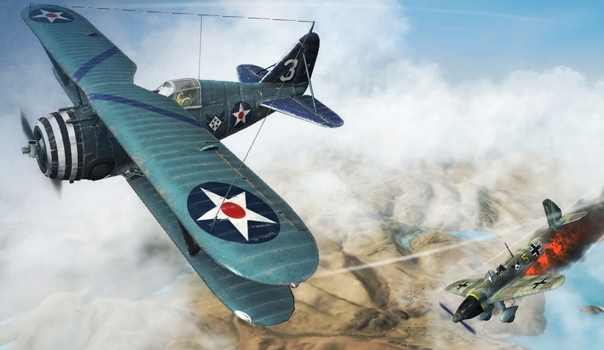 How do you take a notoriously difficult game genre and translate it into an accessible, free-to-play MMO that millions will play? This was the problem that strategy game developer Wargaming.net faced - and beat - two years ago with World of Tanks, and it's the same problem they're facing this year with World of Warplanes. At PAX East 2012, I got the chance to sit down with Wargaming's CEO, Victor Kislyi, to talk about Wargaming's trials and tribulations creating an accessible aerial-combat focused MMO. I also got the opportunity to do a little stunt flying of my own, so read on!
It was hard not to get distracted by how good World of Warplanes looked as, throughout my interview with Victor, they were live-demoing the game on a nearby screen. Mind you, this wasn't a pre-rendered walkthrough or trailer - it was just Wargaming's Head of Game Design, Ivan Kulbich, flying around on a map. Victor noted that the Wargaming team has been refurbishing the BigWorld Engine for close to four years now, and while the server-side aspects of the engine were rock solid, the team has been pouring millions and millions of dollars into graphics improvements. In his words, "literally every month something improves."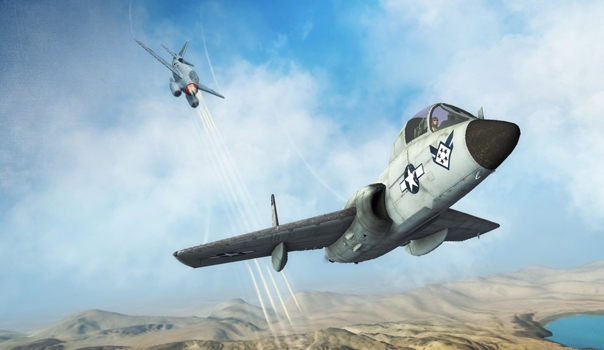 From here, we moved on to broader topics, namely that World of Warplanes will probably appeal to the same players who enjoy World of Tanks. Wouldn't there be a risk of cannibalizing your own numbers? Victor isn't too concerned with that, saying that "the most evil thing we need is for you to play our games." Furthermore, since all Wargaming accounts are connected, players will be able to use their experience earned in World of Tanks to unlock levels in World of Warplanes (and eventually World of Battleships). In other words, if you're not quite looking forward to that next tank unlock, there are two other games for you to take those earnings.
Wargaming also has big plans to connect its three titles through clan wars, where players will engage in a Risk style game of global domination. Each territory can be fought over using tanks, warplanes or ships (although I suppose there will be restrictions for ships if it's a land-based territory). If a clan wins an aerial battle in World of Warplanes, they will be able to indirectly benefit the subsequent clan tank battle, giving their clan's tanks one or two extra off-map airstrikes or air recon visibility for 20 to 30 seconds. Conversely, the plan is for Battleships to control the seas, supply routes and strategic movement on the clan map, while also potentially offering artillery support for tank battles fought on coastal territories.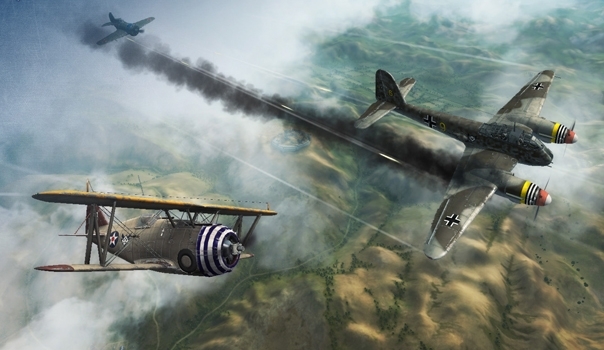 Of course, this also opens up the possibility of going one step further in crossing the war gaming universes (tank drivers and pilots teaming up for a coordinated match against their opponents), but Victor wanted to stress two things: one, that they have yet to present a polished, finished product for World of Warplanes (so a cross-platform system will likely be a long, long way off), and two, they really wanted to focus on creating three individual high-quality titles before they even entertain the thought of bringing them all together.
Finally, we came to the last topic of the day before I got to hop on for a few flight sessions. As a big fan of the Battlefield franchise, I've always been fairly inept at flying the helicopters and fighter jets, so seeing a game dedicated to aerial warfare can be daunting to say the least. Here Victor admitted that this is the trickiest part of developing a game like World of Warplanes. He noted that the team is basically walking a very fine line, trying to create a realistic flight model with authentic planes, while still making it an enjoyable experience for players who aren't die-hard flight simulation fans (as in almost everyone). In this regard, he says that they are "willing to do very thorough, painful, time-consuming research" to achieve their goals.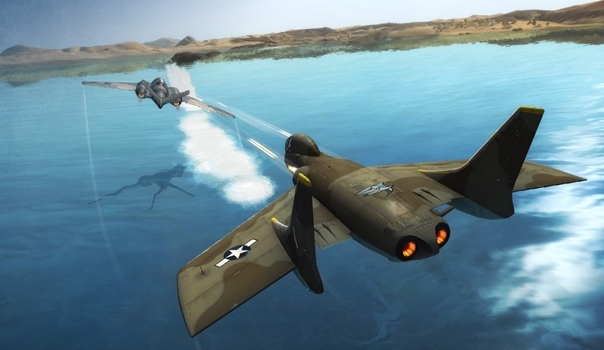 At this point, I decided to give flying a whirl, although I'll admit that I didn't have very high expectations. To my surprise, however, even with my horrendous flight record in other titles, I was able to pick up the flight and combat of World of Warplanes within five minutes of sitting down. It's not to say that I was amazing, but I was quite impressed with how intuitive these controls were. Basic flight is done through the mouse, with the little reticule at the center of the screen acting as both crosshairs and as a directional indicator. If you move your mouse to the left from the center of the screen, a little "tether" will connect your cursor to the center reticule. The further away from the reticule your mouse moves, the longer the tether gets and the more your plane begins to curve to the left. The WASD keys of the keyboard are used for general plane movement, with W speeding you up, S slowing you down, and the AD keys used to "strafe" your plane slowly to the left or right.
While the controls do take a little bit of getting used to, especially if you've come from a history of first-person shooters, it's easy to learn the basic controls. Once you master movement, however, there comes the bigger hurdle of shooting and flying. Since you can't simply stop your forward momentum to aim like in World of Tanks, aerial combat in World of Warplanes will be all about target leading - otherwise known as shooting where your opponent will be when taking into account your momentum, the flight path of your bullets, and your target's trajectory. While this was much more difficult to master, by the end of the session I was learning not to overreact with my turns; instead relying on slowly banking into my shots in order to smooth out my movement.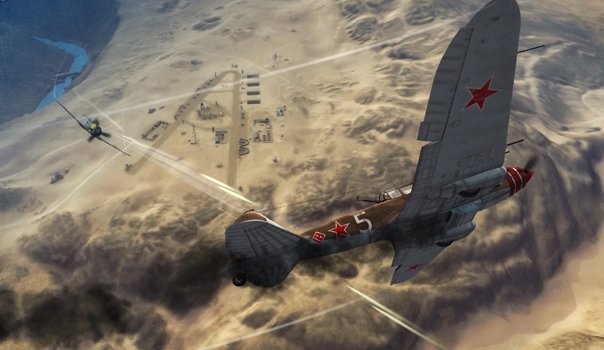 For players who simply can't get the hang of aerial combat, there are the ground-attack planes that specialize in blowing up ground-objectives (ground objectives being one of two ways you can win a match, with the other being to destroy the enemy team). There are also heavy fighter planes with enormous guns that rely on straight gunning paths with little maneuverability; a specialization I think I will pursue, given my poor dogfighting abilities. I also got the opportunity to try out a high level jet plane, which I took through its paces before ending my session with a glorious dive-bomb from the highest altitude possible. A worthy ending for my first day of flight school.
So, even if flying and gunning isn't quite your thing (and believe me, I'm really no good at it), I can't stress enough how easy it was to pick it up in World of Warplanes. You might not be destined to become the next in-game Red Baron, but once you get that satisfaction of picking an enemy plane out of the air, you may be surprised at how much fun flying can be.
Chris "Pwyff" Tom, Editor-in-Chief