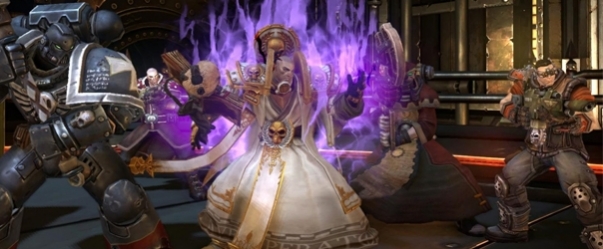 Earlier this year we reported that, in spite of funding setbacks, THQ was committed to releasing its Warhammer 40k MMORPG in fiscal 2014 and beyond. At the time, CEO Brian Farrel noted that they only needed a publishing partner in order to move forward with their game.
Unfortunately, it looks like finding that partner was more difficult than they thought, as THQ has now confirmed in a press release that they have "refocused Warhammer 40,000: Dark Millenium from a Massively Multiplayer Online game to an immersive single player and online multiplayer experience with robust digital content, and engaging community features." While deciphering this hyperbole might be a little difficult, the fact remains that Warhammer 40k has effectively been cancelled as an MMORPG.
Our condolences go out to the two THQ internal studios that have been affected by these redundancies, including the 79 full-time employees at Vigil Games in Austin, Texas, and the 39 employees at Relic Entertainment in Vancouver, B.C.